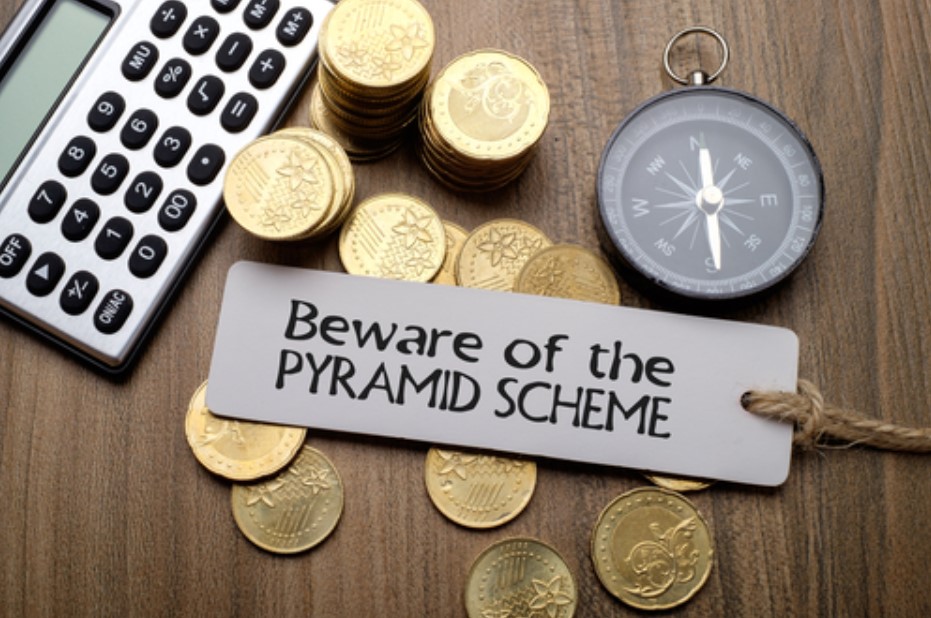 When starting a new business, there are so many things to consider. From assembling your team and securing financing to the best location and business structure, making the right decisions sets your business up for success. 
One of the most feared and misunderstood startup options is network marketing, or multi-level marketing (MLM). In reality, this structure is a very viable way to start a home business quickly and affordably. But like anything else, there are those out there that are not what they should be. 
So, if you're considering this option, it's important that you do your due diligence and thoroughly research every detail. Here are some insights into what an MLM really is, along with a few red flags that will help you spot MLM scams.
What is Multi-Level Marketing?
If you're unfamiliar, multi-level marketing (MLM) is sometimes referred to as a pyramid scheme. It's a marketing strategy aimed at selling products or services through a non-salaried workforce that provides the revenue. Rather than selling products/services to consumers, they are presented as a business opportunity. Relationship referrals and word-of-mouth marketing are the cornerstone of this structure.
As mentioned, while some of these companies present a viable way to launch a business affordably, there are some you should definitely steer clear from. Here are 4 top warning signs of a scheme:
Low-quality product or service.

If you encounter a program far more focused on pushing recruiting over the actual sale of a product or service, it could be a pyramid scheme. The company should be dedicated to providing quality products/services

first

. If it's interest is entirely centered on "building a team", it's a red flag.

Too good to be true product claims.

Outrageous and unfounded product or service claims is another red flag. This is seen the most in the health and wellness industry. Wild hype is a sign that something is probably too good to be true – high quality products and services speak for themselves.

High-pressure tactics.

One of the most common high-pressure tactics you'll come across is the line that you "need to get in on the ground floor…join today!" In reality, a good, lucrative opportunity is great no matter when you discover it and are able to jump in. In truth, the longer the company has been around, the more reputation and experience it has to offer.

"Fast track" programs.

If you hit a wall of pressure to buy and stock inventory – any program that requires additional investment – this is a big red flag. It saddles you with debt right out of the gate before you've even truly grasped the business and its processes. Don't fill your spare bedroom with products unless you're certain you can sell them.
In short, if you have an unsettled feeling, don't ignore it. Dive a little deeper into the details and make sure you're not setting yourself in the middle of a scheme. You can avoid these common mistakes by simply investigating the company and choosing a product/service you can genuinely get behind.
Author Bio: Blair Thomas has been a music producer, bouncer, screenwriter and for over a decade has been the proud Co-Founder of eMerchantBroker, the highest rated high risk merchant account processor in the country. He has climbed in the Himalayas, survived a hurricane, and lived on a gold mine in the Yukon. He currently calls Thailand his home with a lifetime collection of his favorite books.
Related Posts